The Watershed Council is the only organization in Northern Michigan that focuses solely on water in all its glorious forms: the Great Lakes, inland lakes, streams, rivers, wetlands, and groundwater.
But ongoing pressures from development, filling of wetlands, soil erosion, stormwater runoff, invasive species, water withdraws, and oil and gas development and transportation all threaten the health of Northern Michigan's water – the lifeblood of our region.
The Watershed Council is on the front lines protecting our water resources. Using the Watershed Council's mission as the guide, we work with concerned citizens, prepare educational materials for landowners and developers, prepare policy guidance to local, state, and federal agencies, develop coalitions across the state and Great Lakes Basin, represent Northern Michigan in Lansing and D.C., and bring scientific and legal expertise to local water resource decisions. 
The Policy and Advocacy Team works in close association with the Watershed Council's watershed protection efforts, on-the-ground restoration, water quality monitoring, and education programs. As with all our programs, our policy work is based on the Watershed Council's longstanding tradition of sound science and policy.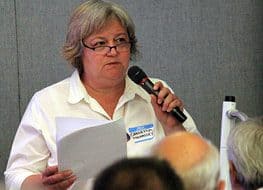 The Watershed Council also reviews and represents water resources on numerous development proposals throughout our service area. As part of our ongoing work, we receive copies of state and federal dredge and fill permit applications to review. For those projects that have impacts to water resources, we provide recommendations to reduce impacts. In addition, we are often contacted by citizens or local units of government to provide comments on a range of issues.