Northern Michigan's rivers, lakes, Great Lakes, wetlands, and groundwater need all the help they can get to remain the vital resources that we know and love. If you're interested in a hands-on approach to water resource protection, then the Tip of the Mitt Watershed Council is the place for you!
​Volunteering can be performed on a short or a long-term basis, such as a one-time event, a few hours every week, or by simply lending a hand with a special project.
Call (231) 347-1181 for current volunteer opportunities. 
Options for seasonal volunteering include: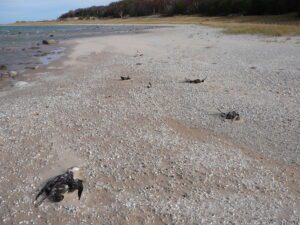 Loons, scoters, grebes, and piping plovers are among thousands of birds that can be found dead on the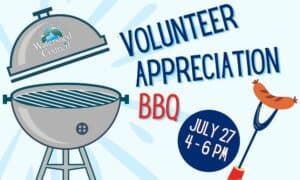 We're celebrating our dedicated volunteers at our annual Volunteer Appreciation BBQ on Thursday, July 27, 4 – 6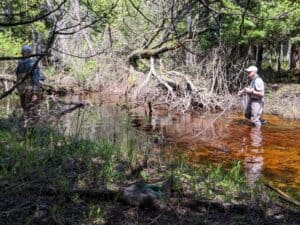 Watershed Council volunteers and staff got to work at Bessey Creek as part of our annual spring Volunteer