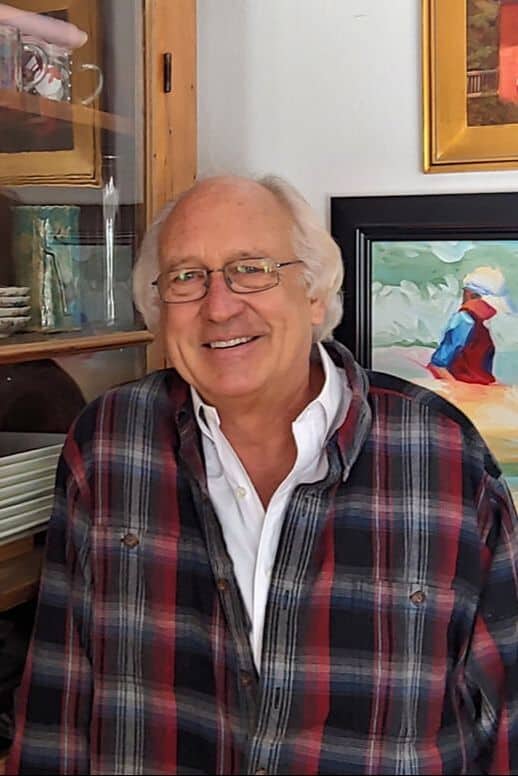 Kim has life-long ties to Northern Michigan. Like many, he vacationed here throughout the years with his family, and moved here permanently ten years ago. His grandfather worked for the Boyne City railroad in the 1920's, and his father attended a one-room schoolhouse in Boyne. Kim spent his career with non-profit organizations, most recently at Manna Food Project as its executive director. He served on the board of the Circle of Arts in Charlevoix and is currently a board member of the Lake Charlevoix Association. Kim lives in Horton Bay, has degrees in history and theology, is father to two twenty-year-old sons, and is an avid sailor and downhill skier.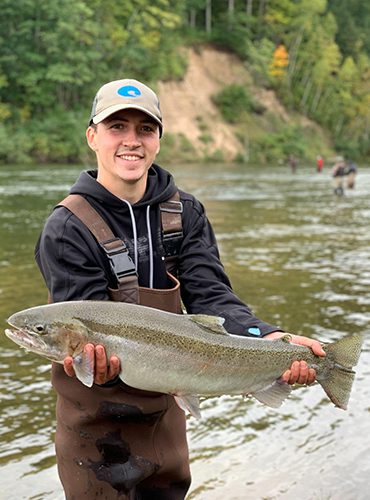 Kory joined the watershed council in September of 2022 after doing a summer internship for the Mobile Boat Washing Program for Tip of the Mitt. As an operations specialist, he assists with a variety of tasks including fieldwork, facilities and vehicle maintenance, office administration support, podcasting, videography, and website development. Prior to Tip of the Mitt, Kory grew up fishing and studying most of the rivers and streams in western and northern Michigan. He volunteered through Trout Unlimited for stream restoration and monitoring and has also worked as a fishing guide teaching others how to enjoy and value our pristine waters. Through this, he has created a passion for connecting the community with nature and helping people understand how to preserve it.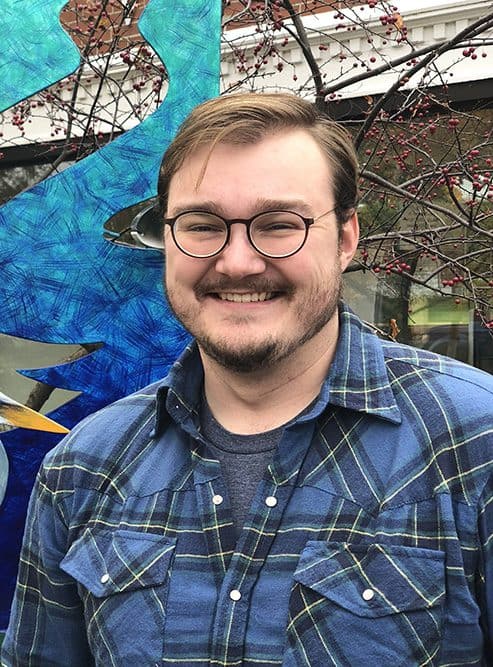 Eli joined the Watershed Council in 2016 after volunteering through the Huron Pines AmeriCorps program. Eli's primarily responsible for working on the Watershed Academy project, the Michigan Shoreland Stewards project, and other educational and outreach opportunities within our service area. Eli went to Calvin College in Grand Rapids, Michigan where he graduated with a degree in Elementary Education. He then interned at the AuSable Institute of Environmental Studies where he taught natural history and Michigan history. He grew up in Grand Haven, Michigan where he spent his summers working on his family's blueberry farm. He loves fishing of any kind, but fly fishing in Northern Michigan's waters is his favorite pastime.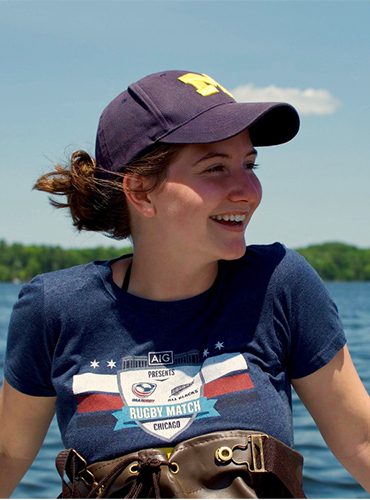 Water Resources and Communications Specialist
Calla joined the Watershed Council in January 2023. Her work with communications and water quality monitoring includes creating material for our outreach programs and website and contributing to various habitat and water quality surveys. She grew up in New Buffalo, MI, and earned bachelor's degrees in Environmental Science and Art and Design from the University of Michigan in 2020. In addition to working at the Watershed Council, Calla enjoys painting, hiking, reading, embroidering, and kayaking.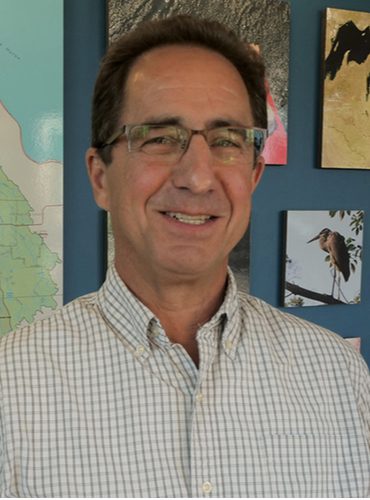 Kevin joined the Watershed Council in April 2020 after retiring from a career spent in the public accounting field. He works part-time in his role overseeing the financial activities of the Watershed Council. He attended Michigan State University where he earned a Bachelor's degree in accounting. Kevin has been a resident of Petoskey since 1982 and he and his wife Cindy have two daughters. He enjoys spending his free time downhill skiing, walking, and hiking in the woods.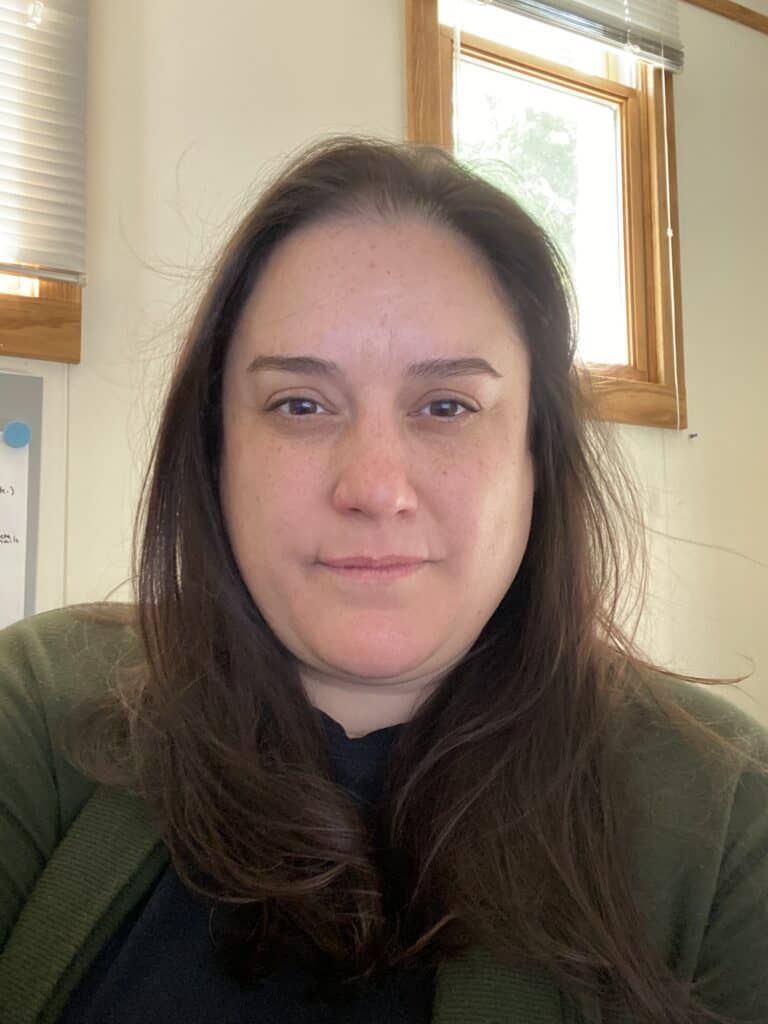 Communications and Development Director
Andrea joined Tip of the Mitt Watershed Council in May of 2023 as Communications and Development Director. Andrea is primarily responsible for the organization's media and print communications as well as fundraising through memberships and private donations.  Andrea graduated with a BA from Michigan State University in 2005 and has worked in nonprofit administration for nearly 20 years with roles at the Detroit Historical Society, the Detroit Zoo, and Crooked Tree Arts Center, setting in Petoskey in 2016. Andrea is active in the community through her participation in service clubs. As a Rotarian, she serves on the board leading the public relations committee. As the current president of Zonta Club of Petoskey, she leads a group of passionate and dedicated women with a mission to improve the lives of women and girls in our community. In addition, Andrea volunteers on committees for the Petoskey Chamber of Commerce supporting Leadership Little Traverse and Connecting Women in Business. In her free time, you can often find Andrea rock hunting on the beach, reading a good book, or enjoying a meal with friends and colleagues.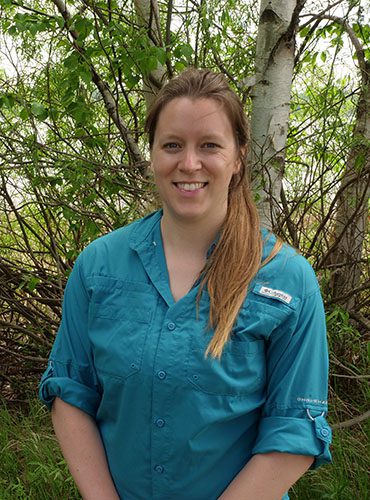 Lauren joined the Watershed Council in May 2021 and is responsible for writing watershed management plans, running watershed advisory committees, and managing the education program. She grew up in Harbor Springs and developed a deep appreciation of everything Northern Michigan has to offer. She attended Lake Superior State University where she earned her bachelor's degree in conservation biology. Lauren spent several years working for the Little Traverse Bay Bands of Odawa Indians in the water quality program and is excited to be able to continue to protect Northern Michigan's waters for future generations. Lauren enjoys reading, baking, and spending time with her husband and their two boys. They can be found in the woods, or on the water, in any season.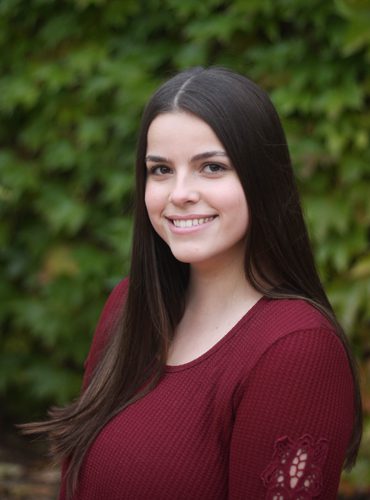 Marcella joined the Watershed Council in May of 2023 as the Water Resources Manager. She grew up in Cincinnati, Ohio with her parents and two sisters. She received her Bachelor of Science in Environmental Biology from the University of Dayton, as well as her Master of Science in Fisheries and Wildlife with a specialization in Ecology, Evolution, and Behavior from Michigan State University. She worked as an intern studying nutrient pollution, microplastics, and North American wildlife during her undergraduate career. She developed a passion for the natural world from a young age, and has a strong interest in aquatic sciences, protection of freshwater resources, and wildlife conservation. In her free time, you can find Marcella at an aquarium, playing tennis, tending to her houseplant collection, or playing with her 1-year old cat, Comet.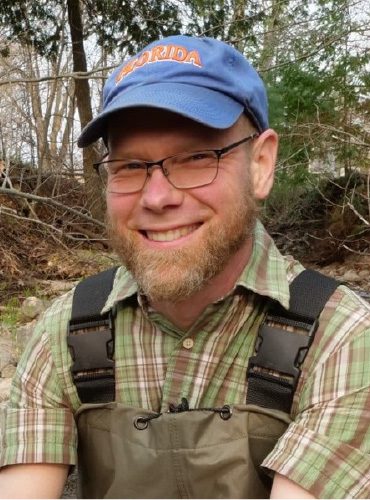 Noah started at the Watershed Council as the Restoration Coordinator in 2022, and he promotes and designs rain gardens, green stormwater infrastructure, and nature-based shoreline protection. He also works to enhance stream habitat through improvements to road/stream crossings and dam removals and provides support on managing invasive species. Noah was raised in Grand Rapids and has always had a keen interest in the natural world, which led him to study environmental science at Calvin College. He later completed a master's degree in forest ecology at the University of Florida. After graduating, he conducted forest ecology research in the fire-dependent long-leaf pine forests in Georgia for seven years before moving back to Michigan in 2014. He served as the Conservationist for the Little Traverse Bay Bands of Odawa Indians for nearly eight years, where he led land management and invasive species efforts, and spearheaded a project to help the Tribe's forests be better adapted to climate change.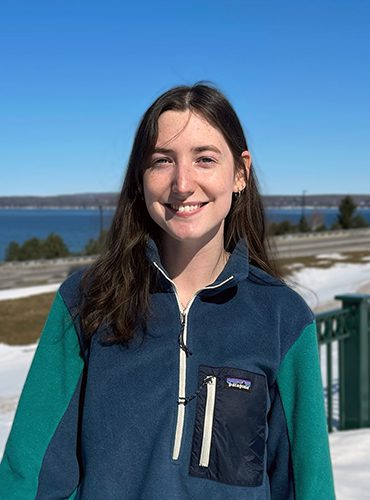 Water Resources specialist
​Emily joined the Watershed Council in December 2022. She grew up in Flushing, Michigan but spent a lot of time in northern Michigan as a child, especially on Burt Lake. Emily graduated from Eastern Michigan University in 2022 with a Bachelor of Science in Environmental Science and Society and a concentration in Geosciences. Following graduation, she interned and worked at Little Traverse Conservancy in Harbor Springs and fell in love with the conservation world. She decided to move from protecting Michigan's lands to water and work with the Watershed Council! In her free time, you can find Emily outside in all seasons hiking, rock hunting, and stargazing.
Anna returned as Local Policy Manager after working as a policy and advocacy intern at the Watershed Council in the Summer of '22. As Local Policy Manager, Anna is focused on issues that potentially impact water quality within the 4 county service area. She previously worked for New York State's Department of Environmental Conservation and the University of Michigan's School for Environment and Conservation, Michigan's Program in Biology, and Michigan's Department of Radiation Oncology. She graduated from the University of Michigan with degrees in Environmental Science (B.S) and Environmental Policy (M.S). Anna loves reading a good book, hanging out with her cats, and visiting local farmers markets.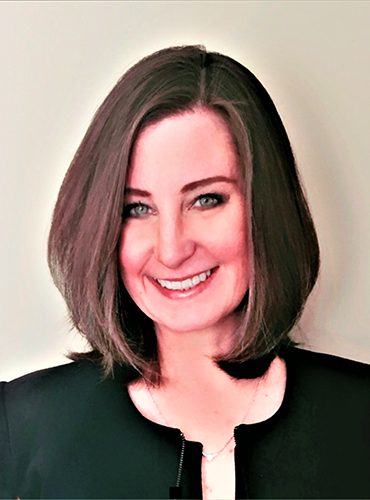 Jennifer McKay joined Tip of the Mitt Watershed Council in May of 2005. As policy director, Jennifer leads the development, execution, and evaluation of the organization's policy work to improve water resources protection and serves to ensure that priority positions and local, state, and national advocacy outcomes are effectively achieved. She has been appointed to the Great Lakes Commission and the Michigan Underground Storage Tank Authority by Governor Gretchen Whitmer. She previously served on the Michigan Pipeline Safety Advisory Board, being appointed by former Governor Rick Snyder. She also serves on many boards and committees dedicated to preserving and protecting the Great Lakes and the state's waters, including the Healing Our Waters–Great Lakes Coalition Governance Board, the land Information Access Association Board of Directors, the Emmet County Local Emergency Planning Committee, and is currently the Chair for the Michigan Environmental Council Board of Directors. Before joining the Watershed Council, she worked for the Public Interest Research Group in Michigan and the state of Michigan Senate and House of Representatives. She graduated from Michigan State University with degrees in Environmental Studies and Political Science.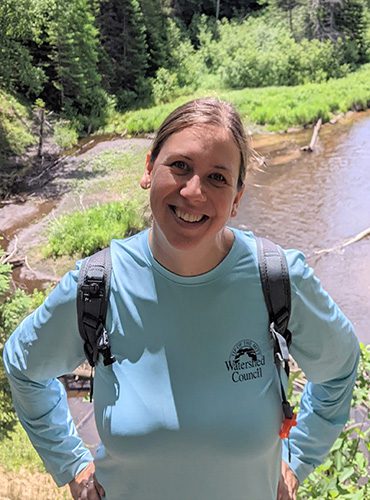 Natalie joined Tip of the Mitt Watershed Council in August of 2019 after relocating from southeast Michigan. As Office Manager, Natalie is responsible for ensuring that the office and building are running smoothly and will support the Watershed Council's outreach and education programs. Prior to joining the Watershed Council, she was a middle school science teacher for 11 years. She earned a Bachelor of Science degree in Elementary Education from Western Michigan University and a Master's degree in the Art of Teaching from Marygrove College. She grew up in Plymouth, MI, and spent many summers at her family cottage on Munro Lake. Natalie loves spending time with her husband and daughter. Her favorite outdoor activities include skiing, backpacking, kayaking, dock reading, and hiking.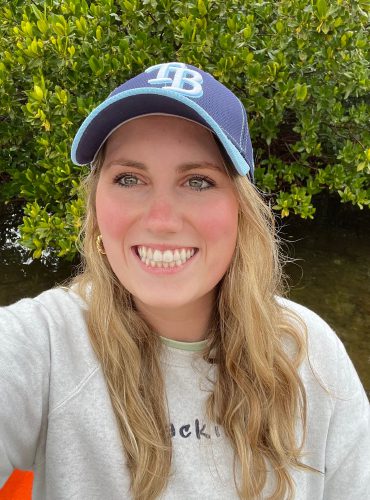 Water Resources Specialist
Anna joined Tip of the Mitt Watershed Council in January of 2023. She grew up in southwest Michigan and a love for water has grown in her from a young age. Anna graduated from Grand Valley State University in 2022, with a Bachelor of Science degree in Environmental and Sustainability Studies, emphasizing in water resources. While in college, she completed a water programs fellowship at the West Michigan Environmental Action Council. Anna quickly fell in love with their work and is excited to be a part of similar work in northern Michigan at the Watershed Council. In her free time, she loves exploring new natural areas, rock hunting, reading, traveling, and visiting friends and family.